On October 12, more than 6,000 ZJU freshmen participated in the Major Festival, which is held in ZijingangCampus for the purpose of helping them to declare their primary majors.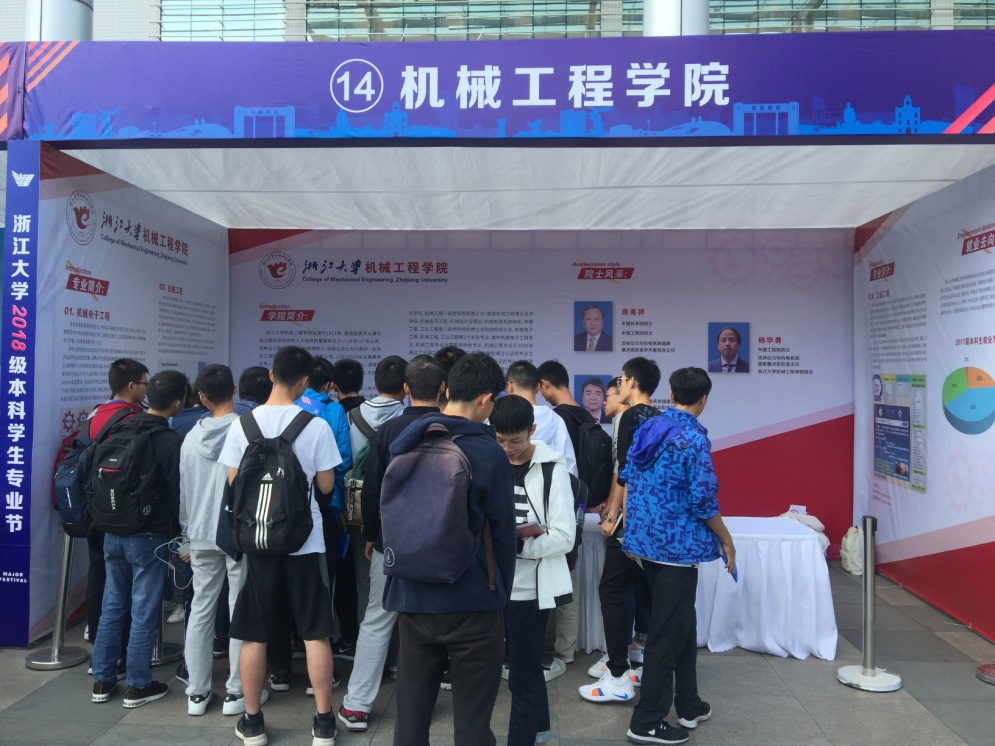 At this exposition, professors from the College of Mechanical Engineering answered the questions raised by these freshmen in a comprehensive and informative manner.
In addition,student volunteers exchanged their experiences studying and living in the College with the freshmen. they not only introduced the professional profile of the college but also displayed different 3D printing models, which made the freshmen learn more about the dazzling highlights in this discipline.
(王鑫华)